High Speed No Mark Rotary Shear Cut To Length Machine
High Speed No Mark Rotary Shear Cut To Length Machine
1, Advanced sport control system
2, use international brand bearing, such as NSK, SKF, NTN, TIMKEN
3, use forged alloy steel roller
4, use advanced no operator control mode system to release peoples skills and hands
5, Tail coil detection device to avoid mistakens
QUANQI

CHINA

2020

10 Lines/month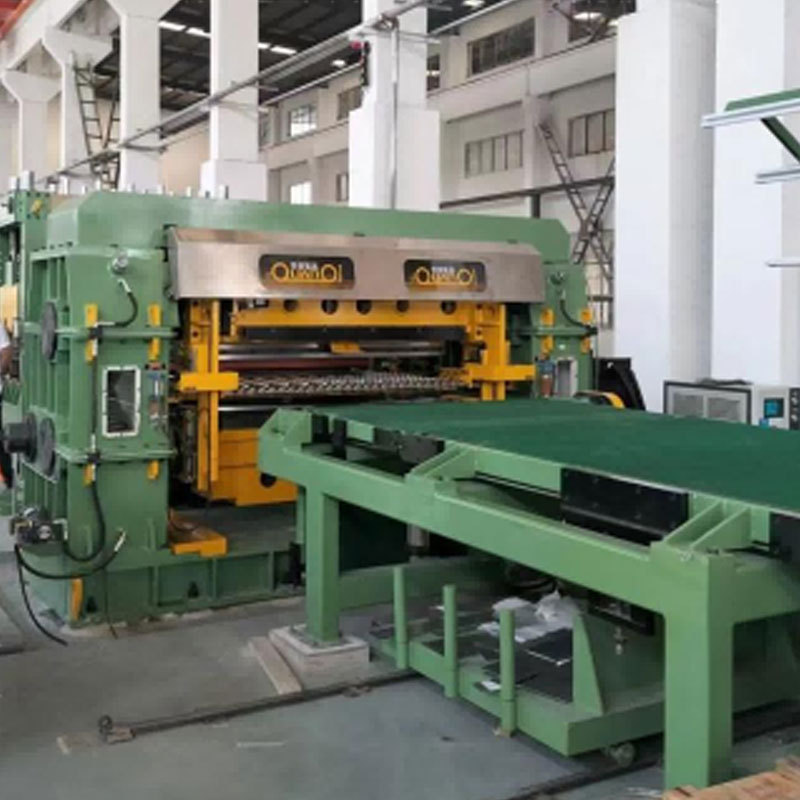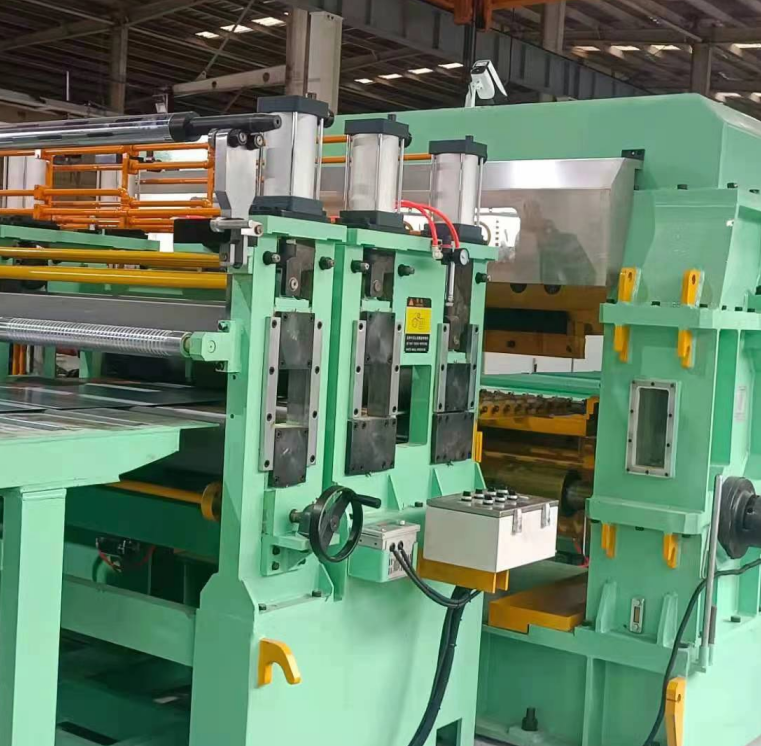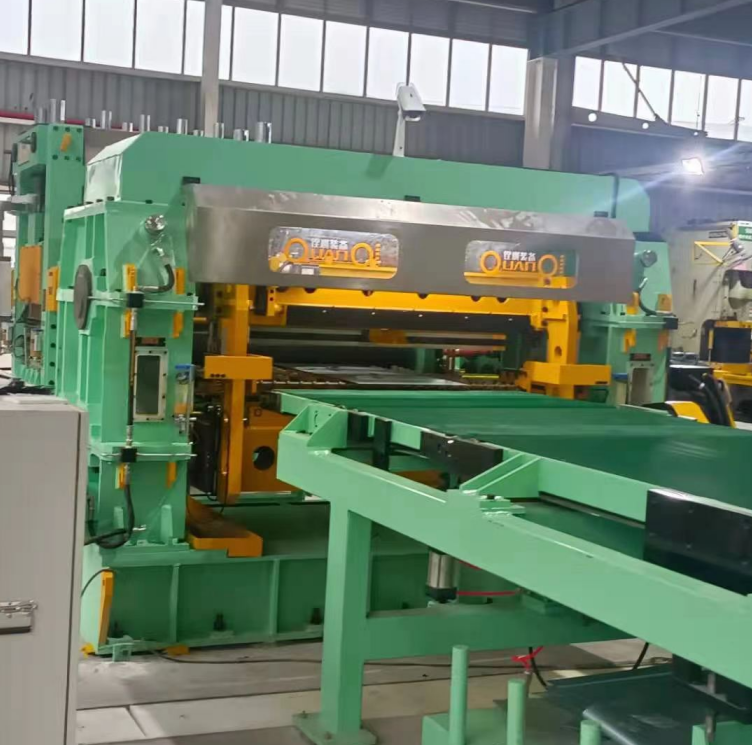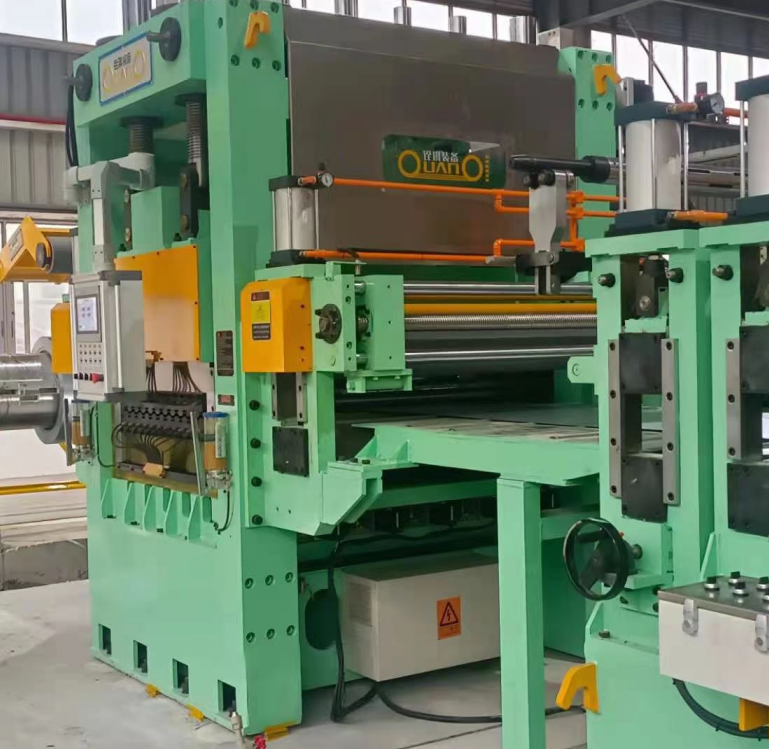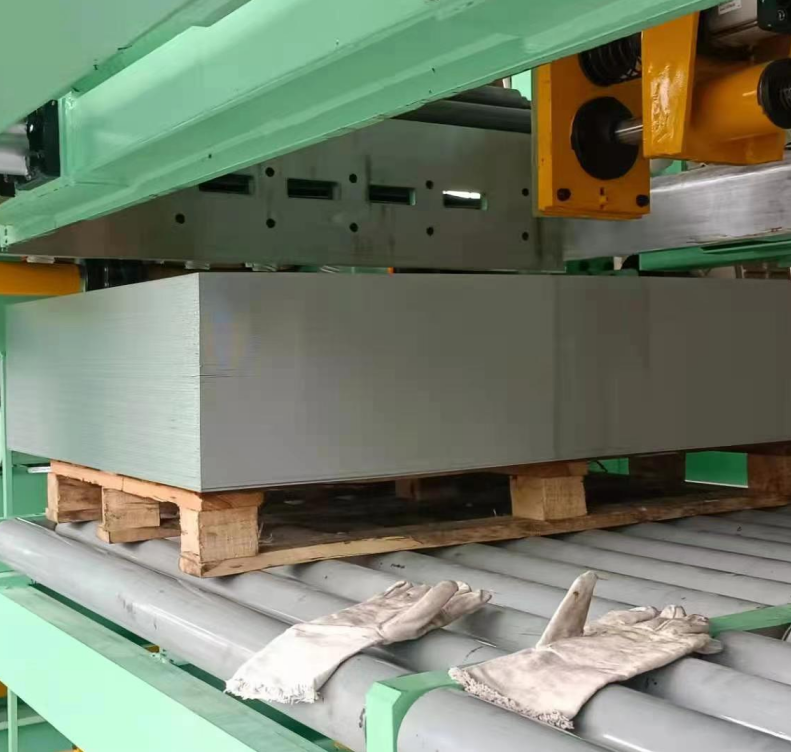 High Speed No Mark Rotary Shear Cut To Length Machine
Raw material data:
Raw material: SS, PPGI, CR Coil thickness: 0.3-3.0mm Coil wide: 200-1300mm
Line speed: 80m/min Coil weight: 20 T Sheet length: 500-4000mm
Stacker No.: 2 sets Paper winder: 1 set PVC laminator: 1 set
Paper coator: 1 set with Electrostatic generator
Special funciton of leveler: 2 set Servo motor adjust upper set leveler gap with bottom leveler set, And has data memorial function to save in system, Next time use to flat same thickness, just set thickness in the touch screen, Upper leveler set will auto come to the memoried gap
Special funciton of leveler bottom set backup roll adjust: 5 set Servo motor adjust bottom set leveler roller bent condition as per raw material waves condition, And has data memorial function to save in system, Next time use to adjust backup roller to flat same thickness, just set thickness in the touch screen, back up roller set will auto come to the saved data
Special funciton of servo shear: 1 set Servo motor adjust upper set blade gap, And has data memorial function to save in system, Next time use to cut same thickness, just set thickness in the touch screen, blade will auto come to the memoried gap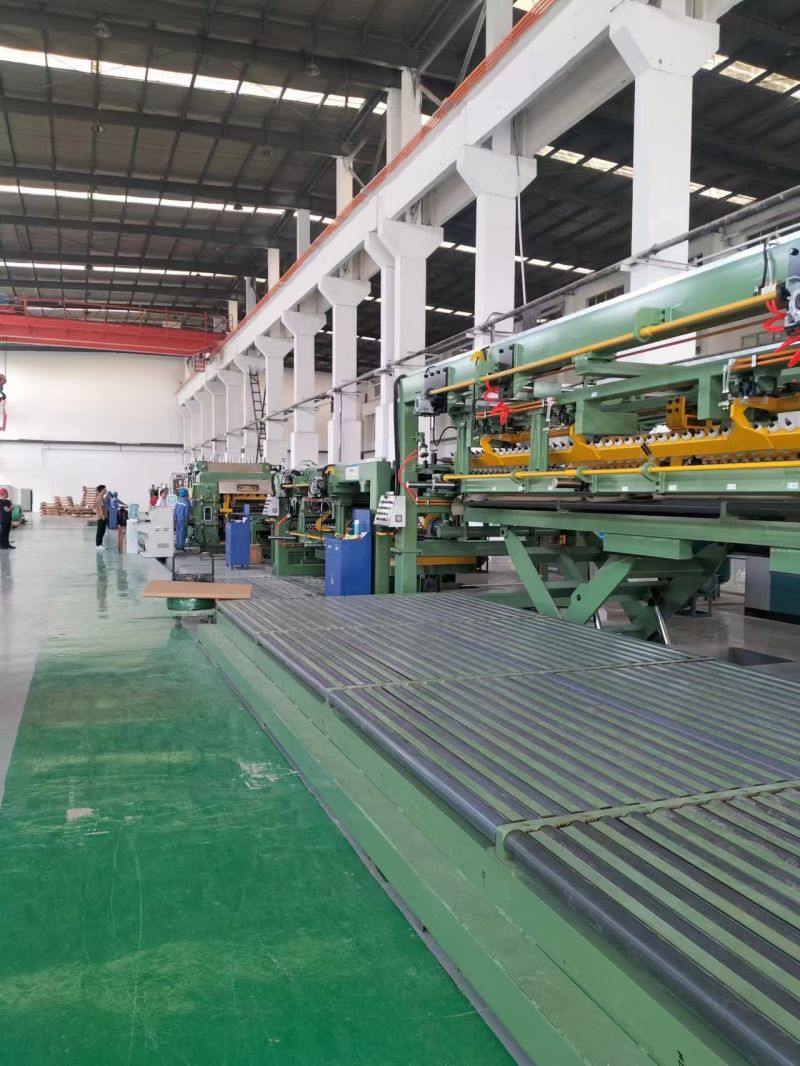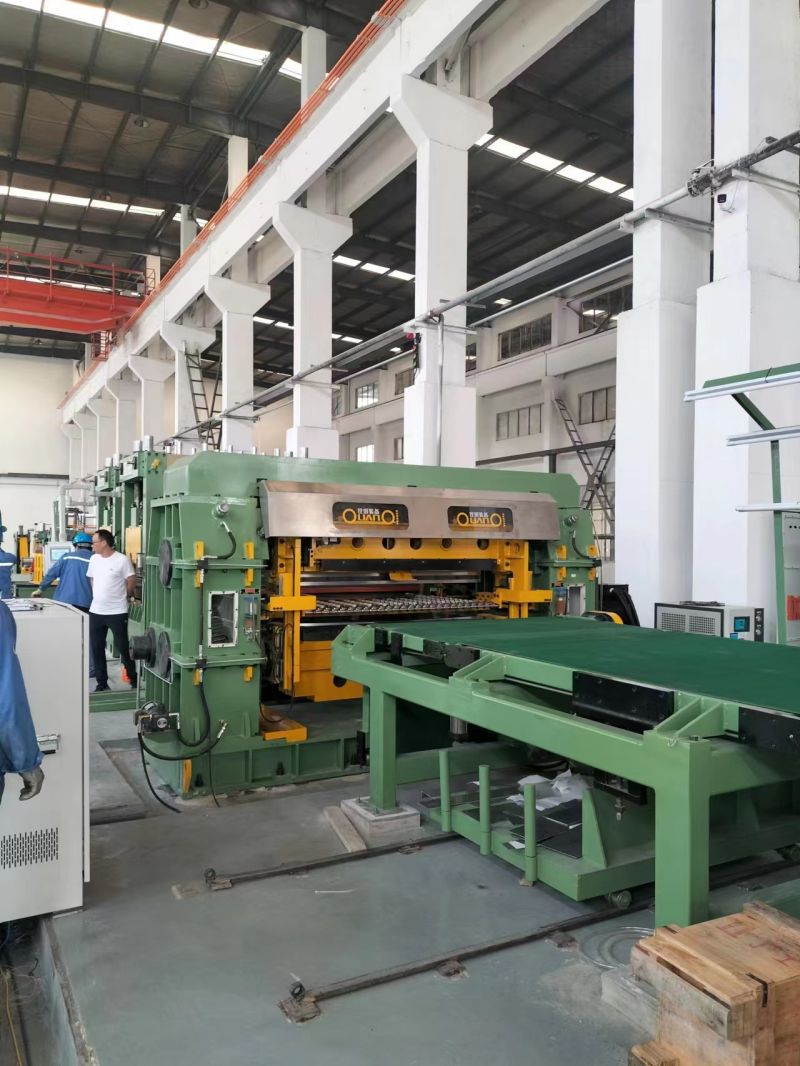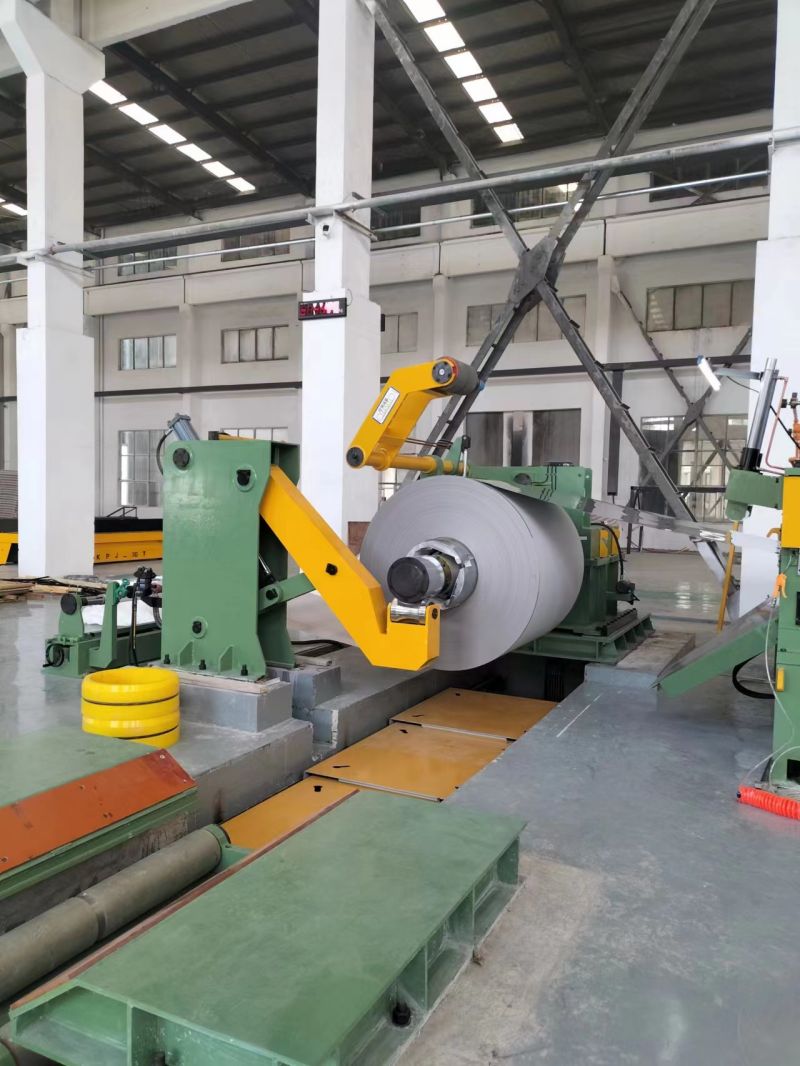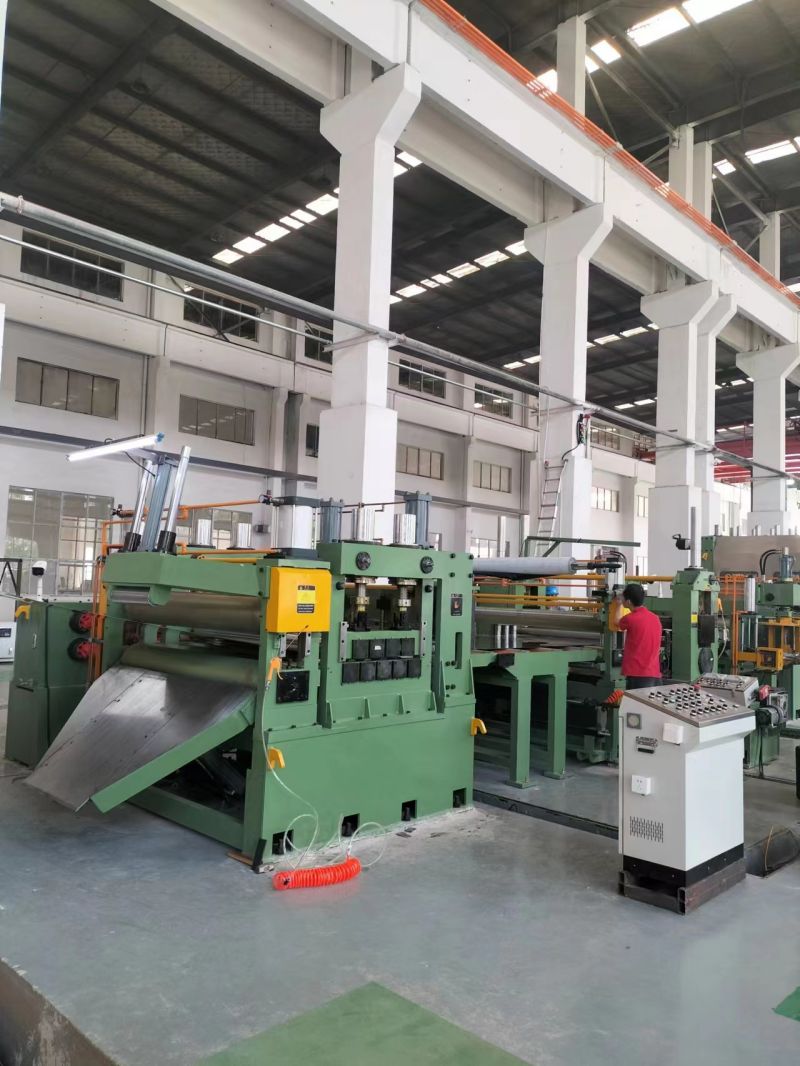 About us
Guangdong Quanqi Machinery Co., Ltd. is a newly established high-end brand in China, specializing in R & D, production and manufacturing of slitting line, cut to length line, rotary shear CTL, aluminum, copper slitting line and CTL line manufacturer and exporter. In combination with its own team advantages and advanced production management system, the company has formulated long-term R & D objectives, tasks and export instructions, requiring all products and spare parts produced to be higher than the national standards, higher than Taiwan's mechanical properties, and in line with the process and appearance of the top European and American manufacturers. The R & D team inherits the original Taiwan Tengqi process, and updates the design process in combination with customer feedback to achieve the goal of exceeding The advanced level of machinery and equipment in Taiwan. As a pure technology-based production and manufacturing enterprise, we regard products as art, and we will carve out the most perfect art for each customer, so that the products have the most stable and long-term use and life


The company has a scale of 15000 square meters. It is a large-scale processing and manufacturing enterprise base in the industry. There are 5 core designers, 5 senior sales engineers, 1 production inspector, 4 quality inspectors, 4 senior installation and commissioning engineers, 38 production employees, a total of 65. The company requires all load-bearing archways to be tempered and reprocessed, using the machining center for precision machining, all gear hobbing, gear grinding and re nitriding, so that the gear contact position can reach the optimal contact and have the longest life Other components such as life and mechanical properties are manufactured to the highest standards in the industry


Soon after the establishment of the company, it caused great repercussions in the industry and quickly accumulated a good reputation, because we strictly abide by the contract with customers, and our consistent purpose is to make customers clearly understand the products they want to purchase and get the products specified in the contract, without any deviation in understanding. Our team is ready for 24-hour service, which is basically committed to be achieved within 12 hours in Guangdong Province and 24 hours in other provinces. Foreign customers depend on the situation. Our service is to solve customer problems and customer needs in the fastest and most efficient way in the form of express delivery. We believe that customer satisfaction is our greatest pride.


Our tenet is: to recruit talents, Oriental Sunrise, Quan Quan's heart, the most beautiful in Qi
We have a special "no" culture, the specific understanding is: do not cut corners, do not compete with inferior peers in price, do not try to have technology on customers, do not accept unqualified products, do not ship imperfect products, do not hire unqualified talents, do not obey management


I believe that under the leadership of general manager Li, we will go further and sell better. Our shareholder team solemnly promises: we have made bad products for our customers, and we have taken the signboard to go home and plant the land. As a cutting-edge manufacturer in the industry, we know the importance of every production detail and the accuracy of every assembly process. We dare not neglect, check every level and relax. We can create a better future for Guangdong Quanqi Machinery only by stepping forward, down-to-earth and giving the best products to you.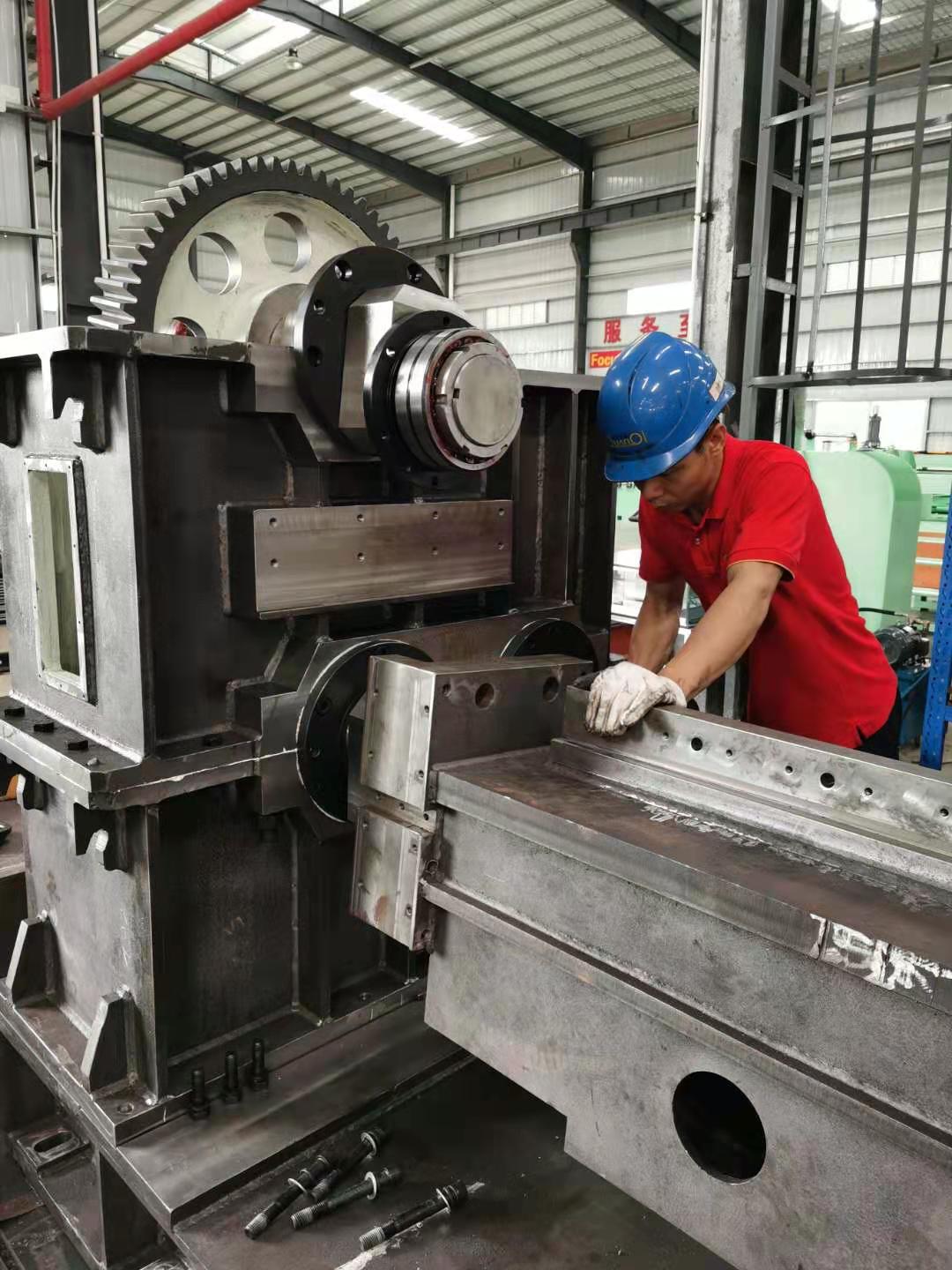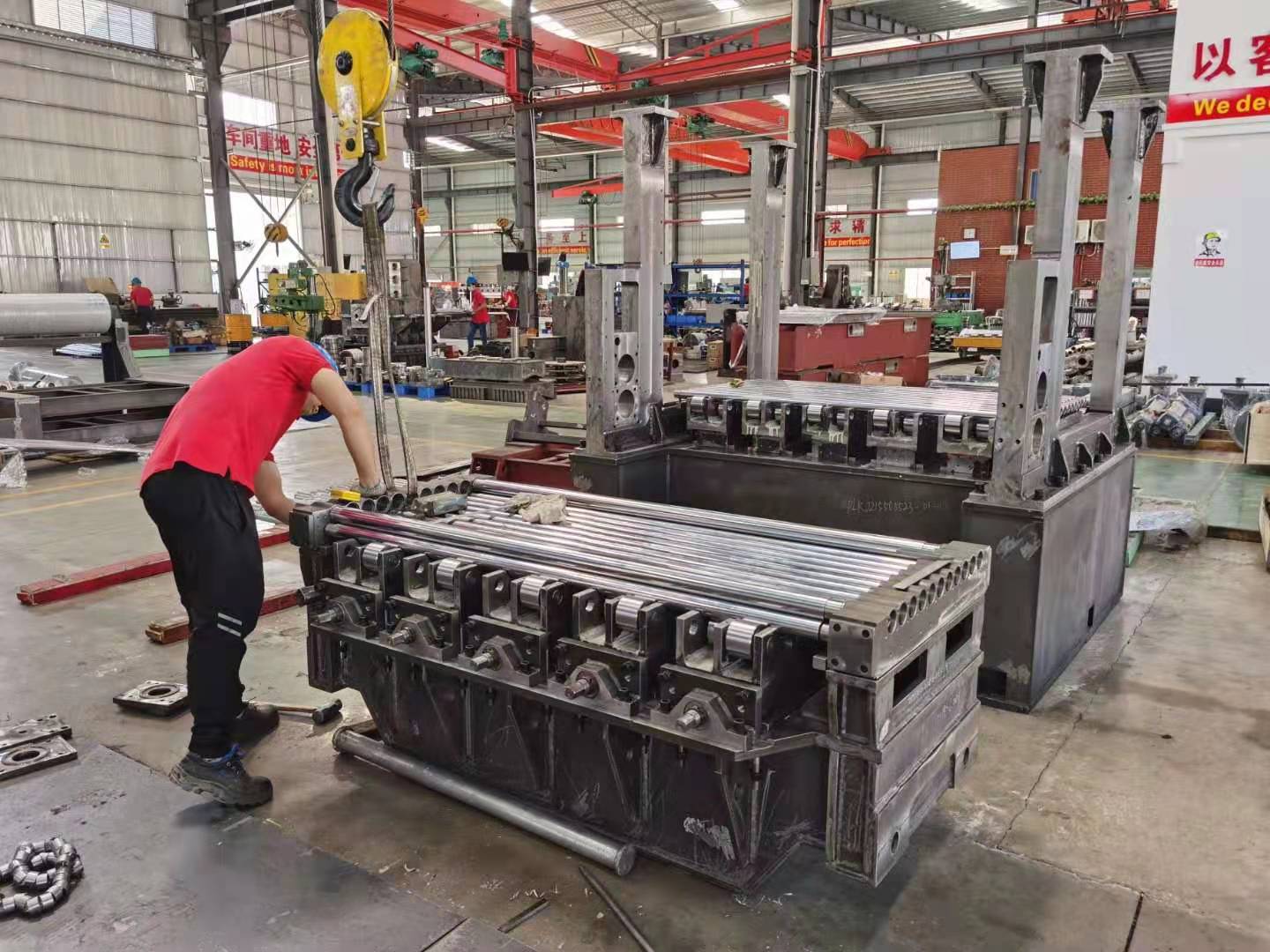 How we works for each component to handle the line quality of steel coil slitting machine
1, process the main components by our CNC machine that imported from USA
2, Main shaft choosing forged 42CrMo alloy steel to strengthen its mechanical ability
3, High speed feedback of services.
4, Advanced electric control system, Only one netwire out from main cabinet
5, Heavy steel body with tempered and quenched then sand blasting to remove surface oil and rust
Coperated famous buyers with us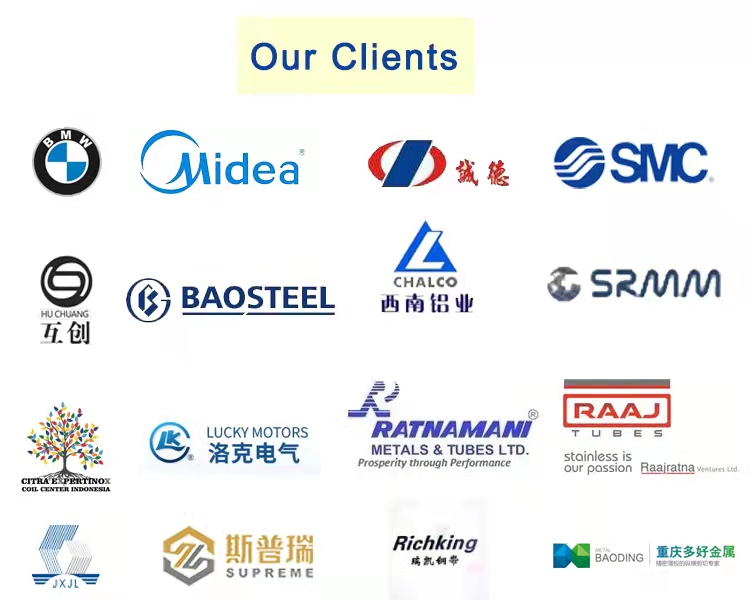 Get the latest price? We'll respond as soon as possible(within 12 hours)